Rei (bf's close friend, our barkada) just had his advanced birthday celebration last March 10, 2012. But yesterday, they had another exclusive celebration with us. It's more of a double date – Rei & KC with Babu (my bf) & me at Yumemiya Japanese Cafe, Northest Square Greenhills.
It was a high-class and cozy Japanese resto. We enjoyed our food and I really loved the Fried Prawn Bowl. Seafood sensation! More of yummy pics will be posting on www.couplestrip.com. Raven may write the restaurant review for me. Lol.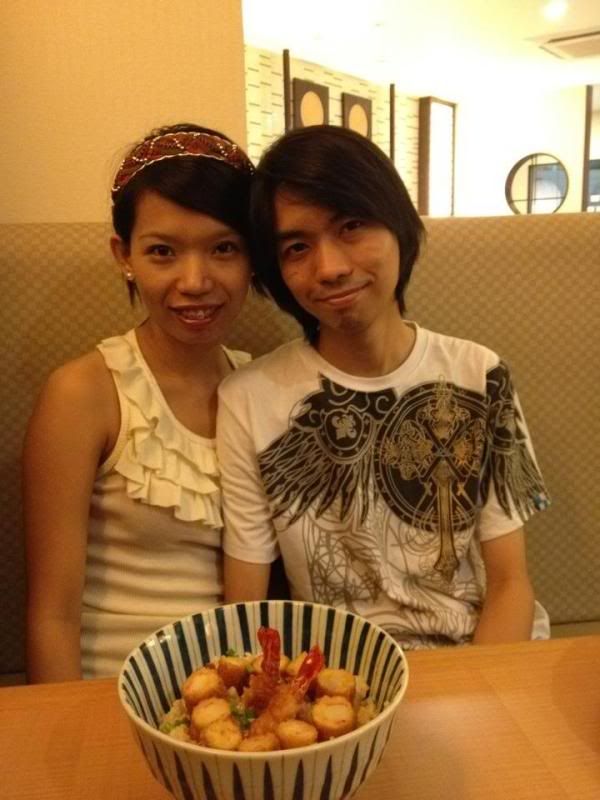 After being full at Yumemiya, we headed to Happy Lemon! It was my first time there, same as Babu. KC suggested to try Cocoa with Rocksalt and Cheese. And I had to regrets upon taking the first sip! No straw needed to fully enjoy the layer of cheese. I super love it! Babu's pick was Oreo Cookies and Cream Coffee. When I tasted it, I preferred mine over his choice. Haha.
Before going to Rei's place, we had a quick stop over at New Manila's holy tree. It's a good place in the city where you can learn some teachings of Buddhism, appreciate a brand new experience and know more about the universal truth. Marcus handed Rei a birthday gift (which turned out to be a Buddy statue) then he gave each of us a booklet about "A Life of Blessings".
I just had a triple first-timer experience in a day and it was great especially that I'm with my boyfriend when it happened. Lol.
Thank you Rei & KC for the treat!