What is the latest movie that you have watched? Mine is: It Takes a Man and a Woman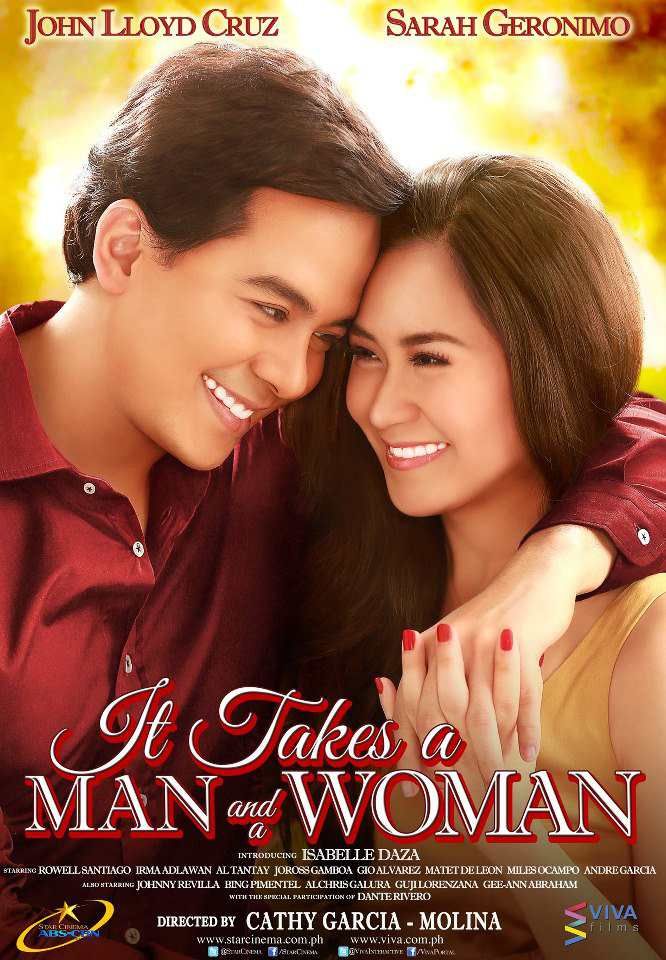 It's a feel-good movie that I won't regret watching. I'm not a big fan of Sarah Geronimo and John Lloyd Cruz but their tandem never fails me to tickle me. Hehehe. I'm giggling right now because there were lots of "kilig" moments. I can relate to their love story especially that I have also watched A Very Special Love and You Changed my Life.
Though this is a nice rom-com film, I can't help it but criticize some of their scripts. For one, you shouldn't deliver a Tagalog speech if you have foreigners e.g. US citizens as your audience who just became your business partner. How could they understand it??? Two, you don't propose to your gf's parents and go English-speaking all through out. I mean, they have low profile being shoemakers. Fine if they could understand English, but wouldn't it be more appropriate to be humble?
And for that, I'm giving this movie 8/10 rating.
LSS:
**********
It takes a man and a woman and one magic moment
To know they're in heaven
It takes a man and a woman to feel what we're feelin'
And aint it a miracle that you'd take a woman like me
To love a man like you
**********