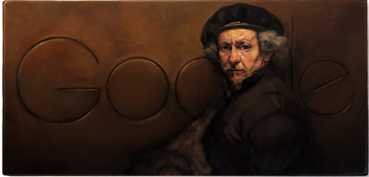 Rembrandt Harmenszoon van Rijin was born on the 15th of July in the year 1606 in Leiden, in the Dutch Republic which is now referred to as Netherland. He is perhaps the greatest painter and printmaker when it comes to European art when it comes to Dutch history. Though he was a successful portrait painter, he went through a lot of difficulty in his life. On the other hand, his reputation for being a great artist preceded the tragedies which befell him and even taught important Dutch painters.
Throughout his career, Rembrandt created masterpieces with themes of portraiture, landscape and narrative painting. He was also known for being able to create paintings which included some of his family members blended with historical, mythical and biblical themes. Some of his noted biblical works are The Raising of the Cross, Joseph Telling His Dreams and The Stoning of Saint Stephen. It did not take long before his style developed and moved away from his previous styles becoming richer in colors as well as his brush strokes being more emphasized.
His biblical themed works moved from dramatic group scenarios into more focused personalities and figures such as James the Apostle. In addition to these portraits, he also etched countless artworks throughout his lifetime. Rembrandt was the last to pass away of his family, outliving both his wife at that time and his son, dying on October 4th, 1669 in Amsterdam, buried in an unmarked grave. Today, Google commemorates Rembrandt's 40th Birthday and has made a Doodle to remember him.