Preparation for a calamity, whether it is flooding, an earthquake or tornado, is a must. It is better to be safe than sorry. People never know when things may happen and it can take anyone by surprise. Being prepared will lessen the problem and can possible help families survive such scenarios.
Panicking and unpreparedness won't help anyone. Both will only make things worse. Organizing all the necessary things for an emergency kit or survival kit is important to do so. Have one in your house so you can easily get it when it is needed. You never know when events like these may strike.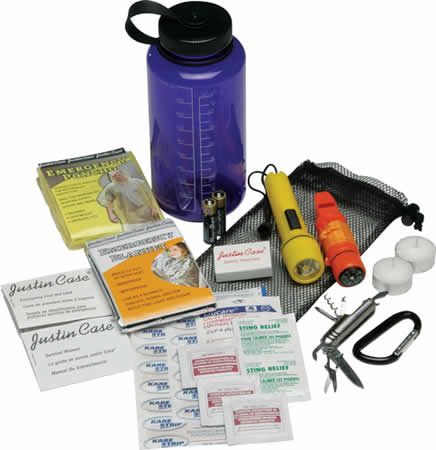 Important emergency kit materials
Make a list of the things you will need. Think of the daily things you use and it will make it easier for you to gather all of them together. They don't have to be so expensive. They have to be working or in good condition.
Have a couple of emergency kits around the house—perhaps two sets. This is to ensure you are able to grab either one of them depending where you are. Both have to be accessible. Moreover, there may be other people who will need more supplies. You can help them too if you have a lot of supplies.
First, check for items you already have in the house. If some are not available then go out and purchase them in the grocery, hardware or drug stores.
Use backpacks or suitcases to store the emergency supplies. Include toiletries, paper towels, toilet papers and garbage bags in your kits.
Save paper plates, plastic cups and utensils from parties or holidays which you may use for emergencies. Have canned goods, noodles and other foods that are easy to cook or don't need cooking at all. Have clean water always to prevent dehydration.
Have extra clothes such as underwear, shirts, shorts, pants, socks or jackets. These may be useful in the future. Include warmers if the temperature is cold to prevent getting sick.
Include alcohol, medicines, bandages and other materials that may be used for sicknesses, fatigue, scrapes or bruises.
Have tools to turn off power supply or other facilities in the house that may cause problems or may need fixing.
Have emergency flashlights, candles, extra batteries and radio to keep yourself informed of what is happening in your area.
Make a list of emergency numbers from the police department, fire department and hospitals. Have them on speed dial as well so you can easily call them for help when needed.
Prepare plastic tarpaulin or other materials that may add protection against weather conditions. Include buckets, dippers and other similar items in case there is water coming in the house from flooding.
Always prepare for emergency scenarios to ensure your family's safety whenever there is a calamity. Better have emergency kits around the house and inform each family member on how to use them. Feel at ease and secure rather than worrying when these things happen.
Image source: survival-supply.com