Computers have many uses and with the help of technology, other gadgets can easily connect to a network. The Internet made it possible to do more online stuff whether it's work-related or for entertainment purposes. Take online gaming for example. Computers and video consoles provide a great gaming experience especially if they are using high-end video cards.
So, how do you choose the best graphic cards for your computer? Here are some factors to consider:
Video cards use different slots such as PCI-E or PCI-Express, AGP or Advanced Graphics Port, and PCI or Peripheral Component Interconnect. Modern computers are now using PCI-E or AGP. If you are not sure of what your computer is using, some technicians can help you with that.
Don't go for power hungry devices for your computer. Most video cards require 500W or more power supply so make sure that your choice meet the power requirements.
If your video card has higher memory, then it will have greater capability. The memory capacity of most modern graphics card ranges from 128MB to 8GB.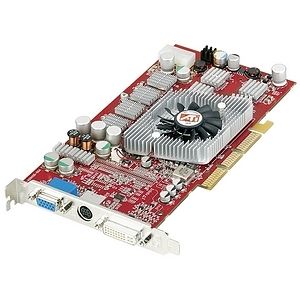 Other things that you have to consider when buying a video cards are ports, chipset, size, warranty, price range and support. It's always good to read online reviews to have an idea about different graphics card. If you are looking for high-end graphics card, check out the features of ATI RADEON 9800 PRO Graphics Card.