I hope the guests from Mike and Zol's wedding enjoyed the chocolates. I'm talking about the wedding favors that my family prepared for my bestfriend's (Zol) wedding.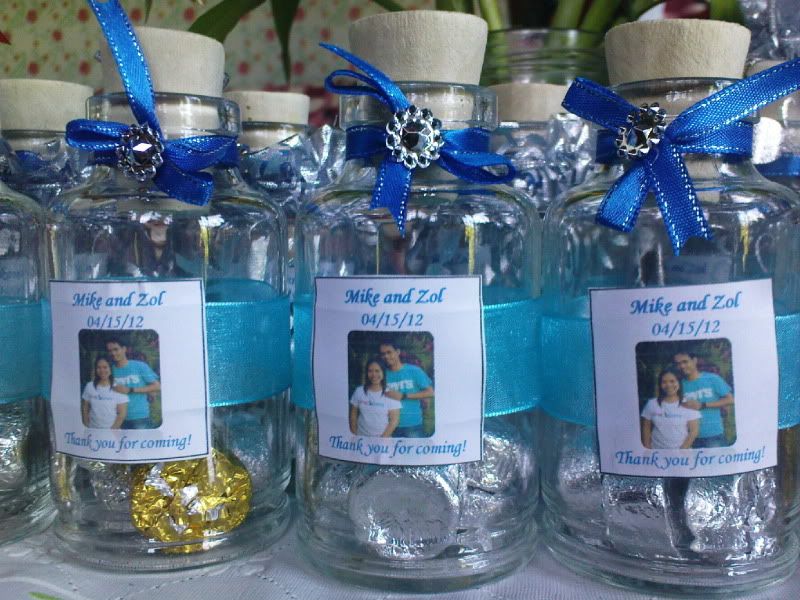 She got married last April 15, 2012 and I was her maid of honor. I got no wedding photos to share yet but I'll post some as soon as they are available. I'll probably wait for my bestfriend to tag me on the photos. Hehe.
Alright, back to the wedding favors… They're cute and simple, right? Here are the materials used:
Clear bottles with stopper
Laces, ribbons, beads
Photo stickers
Glue stick and glue gun
Chocolate, mallows or anything you want to fill the bottles
Cute pouch
You just have to be creative in designing the bottles. You may use beads or buttons for accents and tie the bottle rim with ribbons and laces. Then keep adding details… You can do lots of things with plain-looking bottles!