Happy Leap Year everyone!
I bet you've already seen this on Google's search page: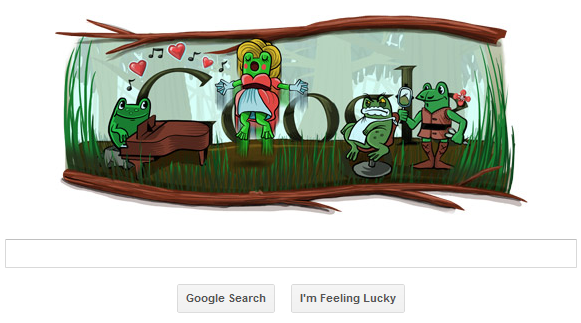 This is to commemorate Gioachino Rossini on his 220th birthday which falls on a leap year.
According to Wikipedia.com, Gioachino Antonio Rossini (29 February 1792 – 13 November 1868) was an Italian composer who wrote 39 operas as well as sacred music, chamber music, songs, and some instrumental and piano pieces. So that explains why one of the frogs seems to be on a high note while the rest adds up to the musical theme.
Rossini is also known as "The Italian Mozart" for his song-like melodies. He has a huge list of his composition and operas.